---
Museum
News


Visit our Radio Technology Museum!
2201 Marconi Road, Wall Township


Open every Wed., Sat. and Sun. - 1 to 5 PM.
Click Here for the full NJARC Calendar of Events

Radio quote of the month

"I knew I was an unwanted baby when I saw that my bath toys were a toaster and a radio."



- Joan Rivers
We are broadcasting many of our meetings live.
View live video broadcast of our meetings at UStream.TV
(Live broadcast, second Friday of each month, 7:30 PM EST. See meeting announcement below for details.)
(NOTE: The September 2014 meeting will NOT be broadcast.)

---
Sign up for our Email Reflector to send and receive club-related email messages.


Live recreation of a vintage radio drama
© 2013 SPERDVAC. Used with permission. Courtesy of Bob Tevis.





The New Jersey Antique Radio Club usually meets on the second Friday of each month. Regular meetings begin at 7:30 PM. But this month is our Holiday Party, so please see the change of day, location and time below!
The next meeting will take place on Saturday, December 13.
Meeting location:

Freehold NJ


NJARC meetings are usually held at one of two locations: Bowen Hall on the campus of Princeton University in Princeton NJ, and in the "A" section of the "L" building at InfoAge (at the extreme other end of the building that houses our Radio Technology Museum) in Wall Township, NJ. Check here to find out the location of the upcoming meeting.

But...

This month, we're meeting on a different day, a differnt time and a different location. So PAY ATTENTION! We wouldn't want you to miss anything.

Meeting day: Saturday
Meeting date: 12/13/2014
Location: Freehold Elk's Lodge, 73 East Main Street, Freehold, NJ 07728.
Time: 5:00 PM (Cocktail hour); 6:15 PM (Dinner)



Meeting Topic:

Holiday Party



Radio food
Radio drinks
Radio entertainment
Radio gift-exchange
Radio music
and Radio camaraderie



Our December meeting is traditionally our Holiday Party. This year, we will gather at the Freehold Elk's Club.

RESERVATIONS REQUIRED!

Adults and children 12 and over: $25 ea.
Children under 12: $5 ea.

Please download the reservation form and mail it in with your check by December 5 to reserve your place.


Can't make it there in person? Attend "virtually." Click here to view the meeting live online.
= NJARC event = InfoAge partner event
12/13/2014

NJARC Holiday Party. Freehold Elks Club, Freehold, NJ.

Click here for more information about NJARC swap meets.
Click here for more information about NJARC repair clinics.



Click on the Quick Links below to jump directly to areas within this site.



Say Hello to...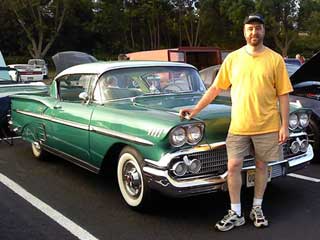 Sal Brisindi
Sal is the club's Vice President.






Questions? Complaints? Trouble Reports?
Please contact Dave Sica directly with any questions or suggestions about this website.
---
| | |
| --- | --- |
| The New Jersey Antique Radio Club is dedicated to the preservation of radio history. The club usually meets on the second Friday of each month. Check the meeting announcement each month for the location of that month's meeting and any deviation from the usual night. | There is a small Radio Swap Meet before and after the meetings which start promptly at 7:30 PM. Every month there is a "Tech Talk" radio collecting presentation. Anyone interested in old radios is welcome to attend and join. Several times a year, the club sponsors a swapmeet featuring an antique radio flea market and auction. |
---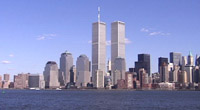 9-11-01
Our thoughts and prayers continue to go out to the brave and the innocent

Photo: David Sica (September 1, 2001)