---
Museum
News


Visit our Radio Technology Museum!
2201 Marconi Road, Wall Township


Open every Wed., Sat. and Sun. - 1 to 5 PM.
Click Here for the full NJARC Calendar of Events


Click on the above image for a full-sized copy of the flyer



Definition of Radio
by Albert Einstein?

"Wire telegraph is a kind of a very, very long cat. You pull his tail in New York and his head is meowing in Los Angeles. And radio operates exactly the same way: you send signals here, they receive them there. The only difference is that there is no cat."


Often attributed to Albert Einstein.
(Apocryphal, but amusing nonetheless.)
We are broadcasting many of our meetings live.
View live video broadcast of our meetings at UStream.TV
(Live broadcast, second Friday of each month, 7:30 PM EST. See meeting announcement below for details.)

---
Sign up for our Email Reflector to send and receive club-related email messages.


Did you miss our Holiday Party? Did you join in the festivities? Either way you can view the highlights of the gift exchange game right here in a video by Bob Bennett A.K.A. "Radiowild"






The New Jersey Antique Radio Club usually meets the second Friday of each month.
The next meeting will take place on Friday, March 14.
Meeting location:

InfoAge


NJARC meetings are held at one of two locations: Bowen Hall on the campus of Princeton University in Princeton NJ, and in the "A" section of the "L" building at InfoAge (at the extreme other end of the building that houses our Radio Technology Museum) in Wall Township, NJ. Check here to find out the location of the upcoming meeting.

Directions.

Meeting Topic:


Weak Signal Communication: Moonbouncei and More

Joseph Taylor, K1JT



Join us at our March meeting where Nobel Prize winner Prof. Joseph H. Taylor Jr. will discuss the amateur radio "moon bounce" experiments he has conducted.

Dr. Taylor holds amateur radio callsign K1JT. He is the creator of WSPRnet and his talk will include some information about that endeavor as well as time for some Q&A.

You can read his biography here on the Nobel Prize website.

We'll also have Part 2 of the Hetyeis estate auction.

Location: InfoAge Science History Learning Center, 2201 Marconi Road, Wall Township, NJ 07719.


our monthly meetings "virtually" right here.

(or click here to watch on our UStream page.)
= NJARC event = InfoAge partner event
3/14/2014
NJARC March meeting. InfoAge. Moon Bounce by Joseph Taylor.
3/22/2014
NJARC Spring Swapmeet. Parsippany.
4/11/2014
NJARC April meeting. Princeton. History of Shortwave by Al Klase.
5/2/2014
NJARC May meeting. "Homebrew" and "Basketcase" radio contests. InfoAge.
5/9-10/2014
Kutztown Radio Show. Info: www.dvhrc.info
5/16-18/2014
Early Television Convention. Hilliard Ohio. Info: www.earlytelevision.org
6/13/2014
NJARC June meeting. Princeton. Topic: "Dr. Hazeltine and the Neutrodyne receiver" by Mike Molnar
6/21/2014
NJARC Repair Clinic. InfoAge.
7/11/2014
NJARC July meeting. Princeton.
7/26/2014
NJARC Summer Swapmeet. InfoAge.
9/19/-20/2014
Kuztown Radio Show. Info: www.dvhrc.info
Click here for more information about NJARC swap meets.
Click here for more information about NJARC repair clinics.



Click on the Quick Links below to jump directly to areas within this site.



Say Hello to...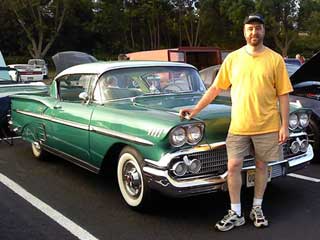 Sal Brisindi
Sal is the club's Vice President.






Questions? Complaints? Trouble Reports?
Please contact Dave Sica directly with any questions or suggestions about this website.
---
| | |
| --- | --- |
| The New Jersey Antique Radio Club is dedicated to the preservation of radio history. The club usually meets on the second Friday of each month. Check the meeting announcement each month for the location of that month's meeting and any deviation from the usual night. | There is a small Radio Swap Meet before and after the meetings which start promptly at 7:30 PM. Every month there is a "Tech Talk" radio collecting presentation. Anyone interested in old radios is welcome to attend and join. Several times a year, the club sponsors a swapmeet featuring an antique radio flea market and auction. |
---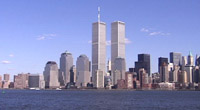 9-11-01
Our thoughts and prayers continue to go out to the brave and the innocent

Photo: David Sica (September 1, 2001)